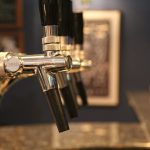 The Craft Brewery Financial Training Bulletin is for owners, managers and anyone else in the brewery that wants simple, powerful financial tools and intel to improve cash flows, profitability and business performance.
The first four issues are complimentary and will cover topics including:
Distributor Contracts: Best Practices
Brewery Expansion Financing Basics
The ABC's of Product Costing
Open Book Management for Craft Breweries
In addition to the value-packed articles, filled with financial strategies, tactics and how to's, we'll provide tools, checklists, and templates that you can download and share with your team.
Click to Subscribe below for the Annual Plan.
[pmpro_checkout_button class="pmpro_btn" level="2″ text="Subscribe Now"]